Vapor, beverage drops or tincture – Kazu does it all. Get ready for a whole new way to experience CBD, designed to precisely deliver whatever you require or desire.
Coming soon.
Witi is a technology company defining the next era of self-care. Our soon-to-be released Kazu provides a safe, personalized user experience with real precision dosing, consumption tracking and guidance, and social engagement. Through the integration of hardware and software, our proprietary self-care ecosystem provides a whole new way to experience botanicals with unprecedented real-time consumption data for consumers and brands.
Our patented suite of intelligent solutions is currently licensed by our pharmaceutical partner, Perrigo [NYSE:PRGO], for a medical-grade nicotine cessation therapy (NRT) device. Founded in 2018, Witi is headquartered in San Jose, California. Proud members of National Cannabis Industry Association, Council for Federal Cannabis Regulation and Cannabis Marketing Association. Winners of Arcview Startup Competition.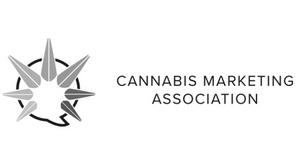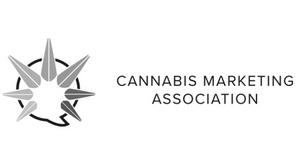 RAMON ALARCON
CEO + Founder
Ramon has a career history of innovation. He previously served as VP of Engineering and Technology at blu, an e-cigarette company. He took blu from infancy to e-cig market maker and global #1 brand.

RICK CONREY
Director of Software Development
Rick is a rockstar developer. He brings over a decade of experience in designing first-rate embedded systems, working on a broad range of products from resource constrained devices to large 7-passenger vehicles.

ADAM HOFFMAN, PHD
Electrical Engineer
Adam brings to the table a diverse experience in medical devices and consumer electronics. He has created electronics for, among other things, hospital beds, automated blood diagnostics machines

MONICA JOYA
Project Management
Monica is a strong engineering professional skilled in program management and product development of medical devices and consumer electronics. She has gained her experience in different industries, including

STERLING LORO
Sales Development
Sterling has a diverse background in sales, business development, customer acquisition, distribution, and retail management. His decades of experience spans crafting global deals in the hyper-competitive consumer

CHRIS MYLES
Senior Systems Engineer
Chris is a maker. He's created an extensive range of designs from high volume medical devices and consumer electronics to one-of-a-kind commissions and prototypes. With his diverse skill set and a Mechatronic Masters

DENNIS RASMUSSEN
Principal Mechanical Engineer
Dennis brings over twenty years of design and high volume manufacturing experience in consumer electronics and medical devices, with over twenty five patents in both fields. As Sr. Mechanical Design Engineer, he was
Stay in tune with Kazu.
Sign up to receive our newsletter.
Copyright ©️ 2022 Wellness Insight Technologies, Inc. All Rights Reserved.