There's no one exactly like you, so why are you taking the same dose as everyone else? What should you take and how much? We created Kazu to deliver exactly what you require to meet your own unique needs. Starting with CBD and melatonin, we'll be adding your other favorite natural medicines over time.
Pre-order reservations coming soon.

Kazu is a Bluetooth® device and smart pod system that works in concert with a mobile app. The pre-filled pods contain our proprietary blends of CBD, melatonin and other ingredients. Kazu combines your input with formulation properties and machine intelligence to deliver precise, personalized doses. And because people prefer to consume medicines and supplements in many ways, we offer a variety of pods that dose tinctures, beverage drops, topicals and even vapor!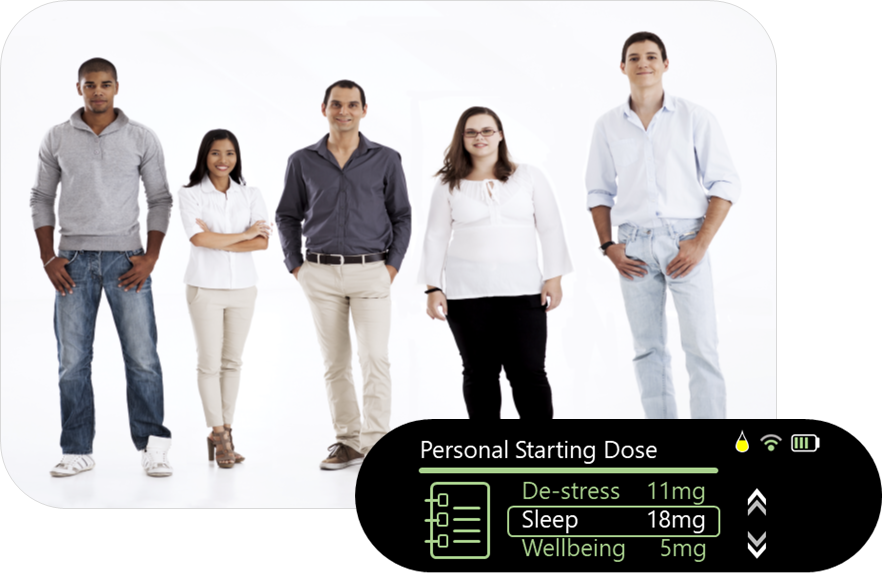 One-size-fits-all dosing doesn't make sense. Size, weight, gender, age, metabolism, genetics, microbiome, and many more factors can cause medicines to affect us differently. And even the needs of the same person can change from day to day. That's where Kazu comes in. By looking at what works for people like you and providing personalized dosing information, you can take exactly what you need for how you feel today!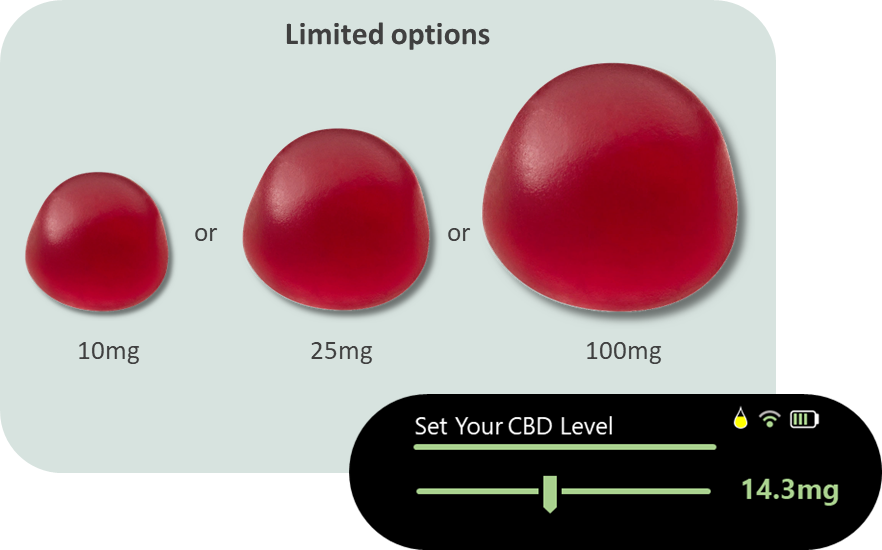 It's convenient for manufacturers to sell just a few dose options, but that doesn't allow you to tailor medicines to your unique needs. Kazu puts you in control and precisely dispenses exactly what you request so that you take just the right amount. No more under-dosing or paying for extra medicine that you don't need!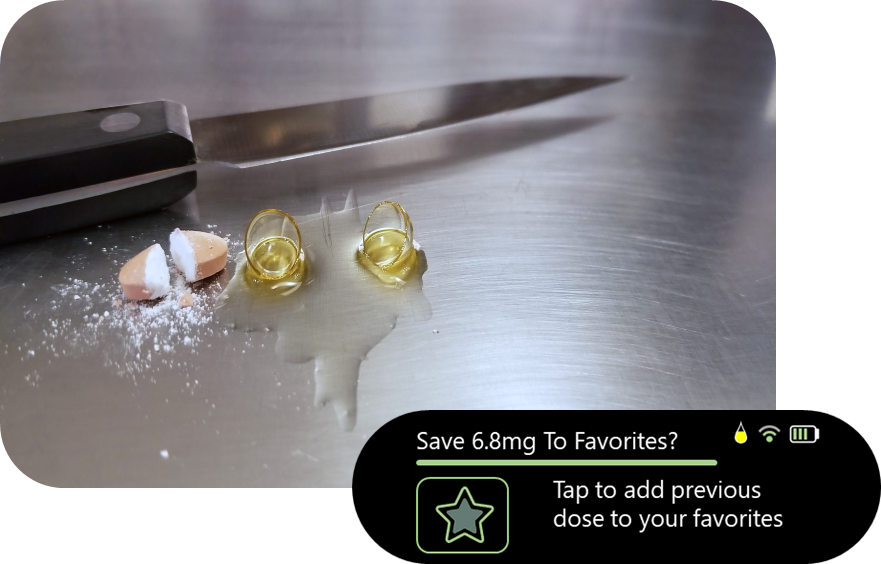 Good luck trying to consistently get your personalized dose with existing solutions. Ever try to precisely and reliably cut a pill, or even worse, a gel cap? You can't do it. Kazu makes this a problem of the past. Once you find the dose that works for you, save that dose to your favorites and replay it any time you need!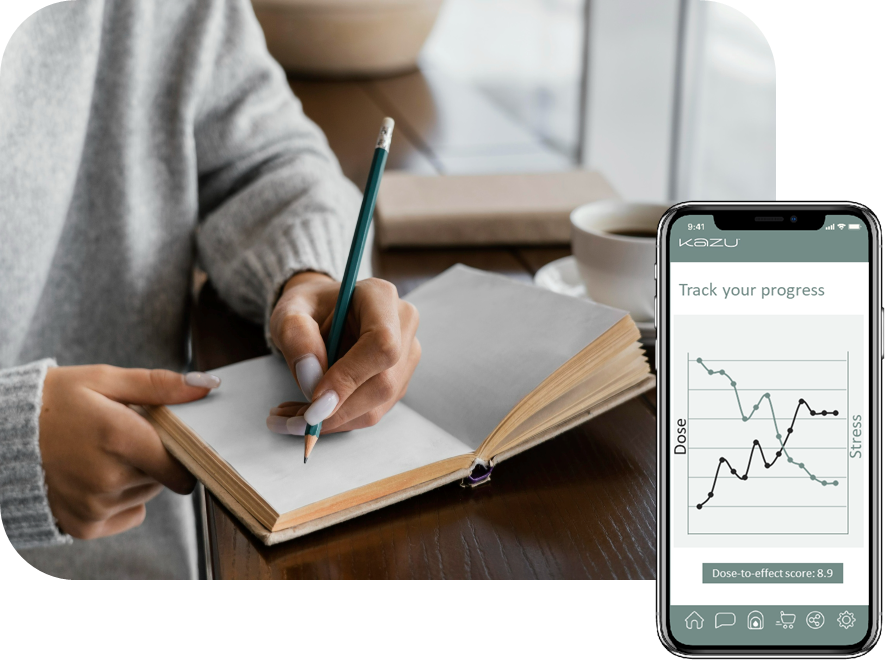 With some medicines and supplements, it's hard to know if you're taking too much, too little or if they're helping at all. You could start a journal and be diligent about logging doses and effects, but who has the time a patience to do that? Kazu automatically tracks your doses and reported outcomes so that you can more rapidly reach your wellness destination.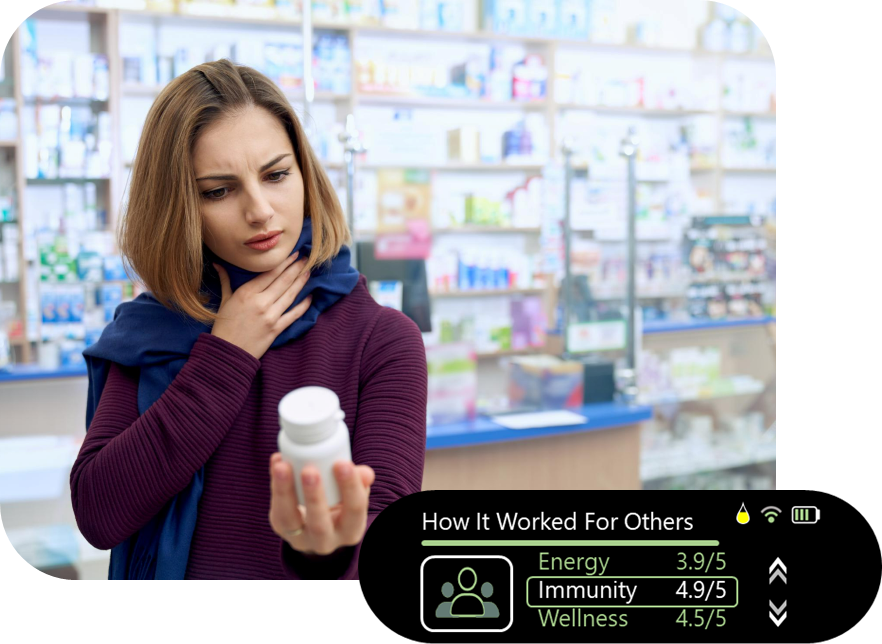 How can you be sure if a particular medicine or supplement is right for you? Are there enough studies showing efficacy? Is there more hype than substance? Sometimes, the best way to know is to leverage the feedback of people just like you. Kazu lets you explore how well different products and doses work for people who are most similar to you, giving you confidence based on real user experience. Think of it as crowdsourced health and wellness.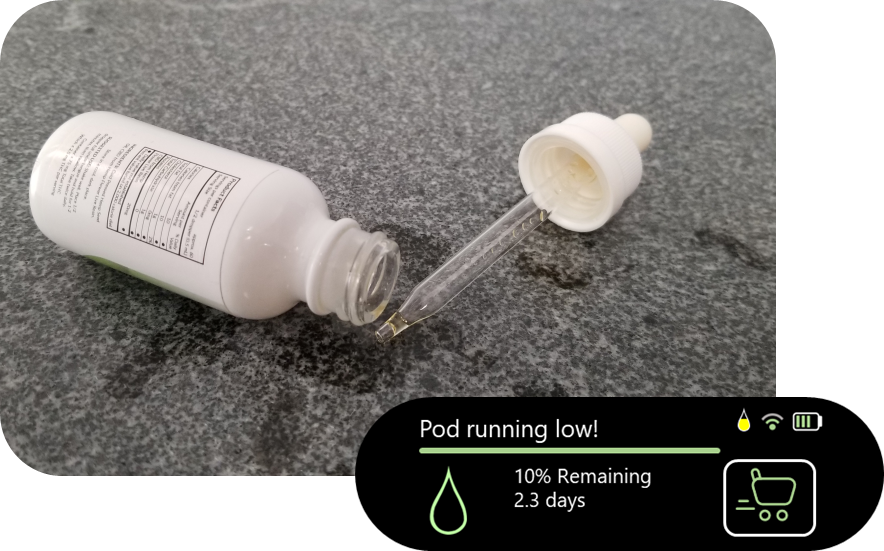 Who wants to run out at the wrong time? It can be hard to stay on top of keeping your stock up to date. Kazu dynamically projects how long your supply will last and helps you replenish when needed. It can even be configured to reorder automatically!
Stay in tune with Kazu.
Receive purchase details when available.
Product and screen images are representative.
Actual product and features may vary.
Copyright ©️ 2022 Wellness Insight Technologies, Inc. All Rights Reserved.